We Have a Winner!
January 5, 2020
One lucky member of Texas Gun Rights just won a Smith & Wesson M&P9 from our 2019 Renewal Giveaway.

And the winner is...
Tim C. from Magnolia, Texas.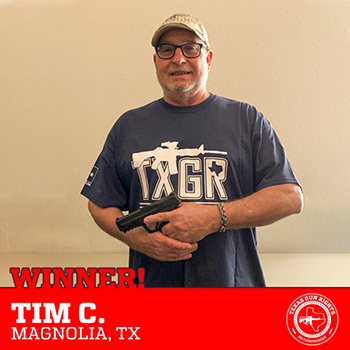 Congratulations, Tim!

Thank you to all who participated in the giveaway, and for your continued support for our Second Amendment rights.

For Texas and Liberty,


Chris McNutt
Executive Director
Texas Gun Rights

P.S. If you use Facebook and have yet to LIKE our page, please click here.

Also please consider chipping in whatever you can afford to help Texas Gun Rights keep up the fight to restore gun rights in the Lone Star State.